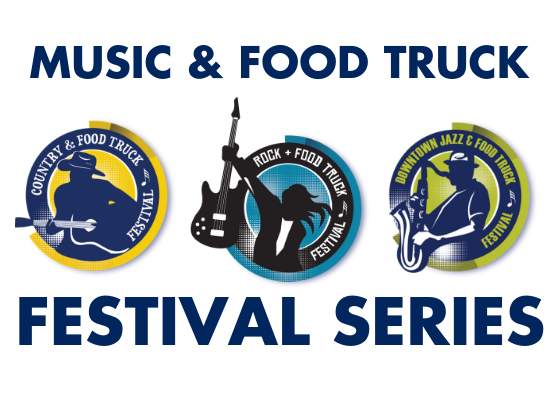 Visit Topeka and Downtown Topeka, Inc. are bringing you a summer full of music. May 11 kicks off the first concert in the CoreFirst Bank & Trust Concert Series. Mosey downtown to the area of 9th and Kansas from 3:30 to 9:30 p.m. to hear Rachel Louise Taylor, Bryton Stoll, Lauren Jenkins and Brandon Lay. What do you bring to a concert? Visit Topeka has you covered with this list of items to bring along for the best concert experience in #TopCity.
Sunscreen
Sunny and warm are often part of May's weather forecast in Topeka. While we welcome the change from a long winter, a bad sunburn can ruin a good time. Protect your skin with some SPF and a hat.   
Appetite
In addition to some kickin' music, over twenty food trucks from around the area and downtown restaurants will be dishing out food to fuel your evening. From the Southern Star and The Mad Geek Traveling Taverna, to Hy-Vee Food Truck and more, there's something for every palate.
A Sturdy Bag
Don't worry about keeping track of your keys, wallet, sunscreen and a million other things. Bring a bag to hold all of your valuables so you can focus on the fun. Bring a water bottle as well, to keep hydrated.
Lawn Chair or Blankets to Sit On
While we can't wait to see your fancy footwork, keep in mind that this event goes until after sundown. At some point, you're going to want to give your feet a rest. Also, if you stake your claim with a chair or blanket, you won't have to worry about someone accidently taking your spot while you visit the food trucks or walk around.
The Family
This event is for everyone and anyone, just like the capital city itself. Everyone will have a great time, from the youngest Topekans and families to Washburn students, empty nesters and visitors. Bring a friend, bring five. Dogs are even welcome, as long as they are on leashes. There are plenty of parking locations nearby, so you and your group can get to the action faster.
Get more details about the concert series on Facebook and mark yourself as "going" to stay up to date!