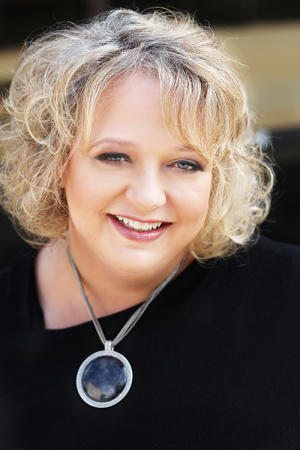 Barbara Stapleton, Vice President of Retention & Talent Initiatives, was chosen as 1 of 32 individuals from across the U.S. and Canada to participate in the U.S. Chamber of Commerce Foundation's Talent Pipeline Management Academy IX National Cohort.
The TPM Academy is an in-person training for leaders in workforce to organize employer collaboratives, engage in demanding planning, communicate competency and credential requirements, analyze talent flows, build talent supply chains and use data from the talent supply chain to identify promising improvement opportunities to generate a better return on investment in the future.
Stapleton spoke with us during Economic Development Week about her work with GO Topeka and the business community.
What is a typical day like in your position?
There is no typical day! Every day is different, but right now my days consist of working on the Washburn Tech East Project, scheduling visits for business and retention, meeting with employers, human resource managers and talent recruitment managers to support their initiatives. I'm also meeting with our iNCLUDED leadership team to make sure that we're offering programming that our businesses and entrepreneurs have the support that they need in diversity, inclusion and equity initiatives as they relate to business and industry. It's not one size fits all. One employer might need support related to what we consider traditional economic development, another might need assistance with zoning, land purchase or how to start employee resource groups in their company.
Going off that, what do you love most about your job?
I love that it's different every day and I have the ability to make a difference. I like that I can look back on projects and remembering what they looked like in the beginning and what these projects become is the coolest thing ever! We're seeing that across the community and it's impactful.
How did you get into this field?
My background is in sales and relationship management. I worked with educational institutions at the post-secondary level through financial aid support and did that for 10 years. Then I worked with the Kansas Board of Regents for 4 years with a focus on working with the community, technical colleges, career technical education programming and workforce development. When this position came open at GO Topeka for Business Retention and Workforce Development, it aligned with both sides of my background and experience.
Why did you choose to move to Topeka?
I'm originally from Indianapolis, but initially, I had family here and was going through a health issue that left me in a position where I didn't know how much time I'd have to take away from work. I resigned one of my first positions and sold my home. When you're young you put your stuff in your parents' basement, and my parent's basement happened to be in Topeka, Kansas. When the doctor says you might be off for six months to two years I thought that Washburn University was here so I could go back to school and get a law degree which I didn't end up pursuing, but I did end up getting a Masters in Management from Baker University.
I knew I could continue my education here and knew that I'd be closer to them, and shortly after my now husband moved Topeka as well which brought him closer to his family in Oklahoma. We got married and stayed in an apartment for three years, renewed the lease on an annual basis since we weren't sure where we were going to go. He was looking to get on with the first department but the City of Topeka hired him first so we bought a house.
And that's how your ground yourself! Topeka has a lot to offer which is why we decided to raise our family here. It's the smallest community someone from a large metropolitan area would want to live in, but it can also be the largest community that someone from a small town could live in so it's the perfect place for most.
What advice do you have for anyone going into this field?
Adaptability and listening are key. Having a sales and relationship background really helped me as well. You have to be able to prioritize correctly to stay on top of projects.
Cake or pie?
So, Carrot Cake and Key Lime Pie?! That's the hardest part!
What makes you smile?
My kids. Their smiles make me smile.
If you could only watch one movie every day for the rest of your life, what would it be?
(Laughs) That's hard! I'm the type of person who thinks I've already seen that, I want to see something new so it's hard to pick something that I'd want to watch repeatedly. If I had to choose, I would pick "White Christmas" or any of the Bond movies with Sean Connery.
If you were an apple, what would your 'core' values be?
Diversity, equity and inclusion. Social justice and advocacy have impacted my world view along with my faith.
Is there anything else that you'd like to share about your position?
Talent and Workforce supports business attraction and retention. They've very interwoven. Things like our pilot transportation initiatives (NeOTO and SOTO) that ensure people can get to their jobs supports businesses as well as individuals in the community.
To learn more about GO Topeka and the impact of Economic Development, visit GoTopeka.com!