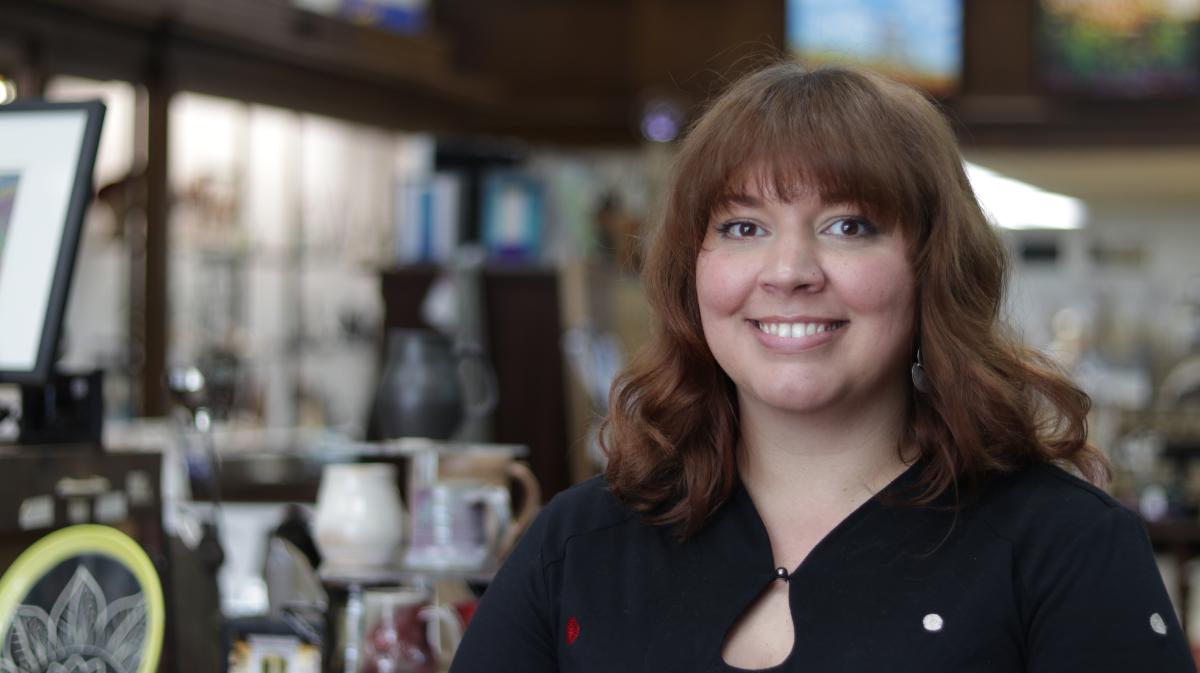 "All of that work and time and effort was well worth it," Alicia VanWallaghem says about her trip to Peru to accomplish her lifelong dream of hiking the Inca Trail. The road was not easy, and she admits, "There were moments while I was walking that I thought, 'Should I just turn back now? How much more can I take?'" But she continued on, fighting to achieve her goal of finishing the hike, fighting to reach the top of the mountain. This trip and VanWallaghem's struggle through that trail sparked the name for her business, Leaping Llamas.
ALSO READ: WARM UP THIS WINTER IN DOWNTOWN TOPEKA
Leaping Llamas has been a longtime goal for VanWallaghem. She had been wanting to open some sort of artisan shop or gallery, but wasn't sure where she should locate. Her choices were between Topeka, Lawrence and Kansas City to house her business. She instantly took away KC, because it didn't have the hometown feel she was looking for. Between Lawrence and Topeka, she says it came down to community. "I don't know if Leaping Llamas would have been possible anywhere else, because Topeka's community truly lifted it up."
As for why she chose downtown Topeka, it just fit her. She came across the downtown property as she was beginning her search and the environment "just felt right." It was the right location at the right time. With her property picked and her idea fully formed, she began pushing toward her goal: opening. Much like climbing the Inca Trail, it was a struggle. Opening a business is a massive endeavor, but VanWallaghem put herself on a schedule, renovated the space and opened the Leaping Llamas doors within half a year.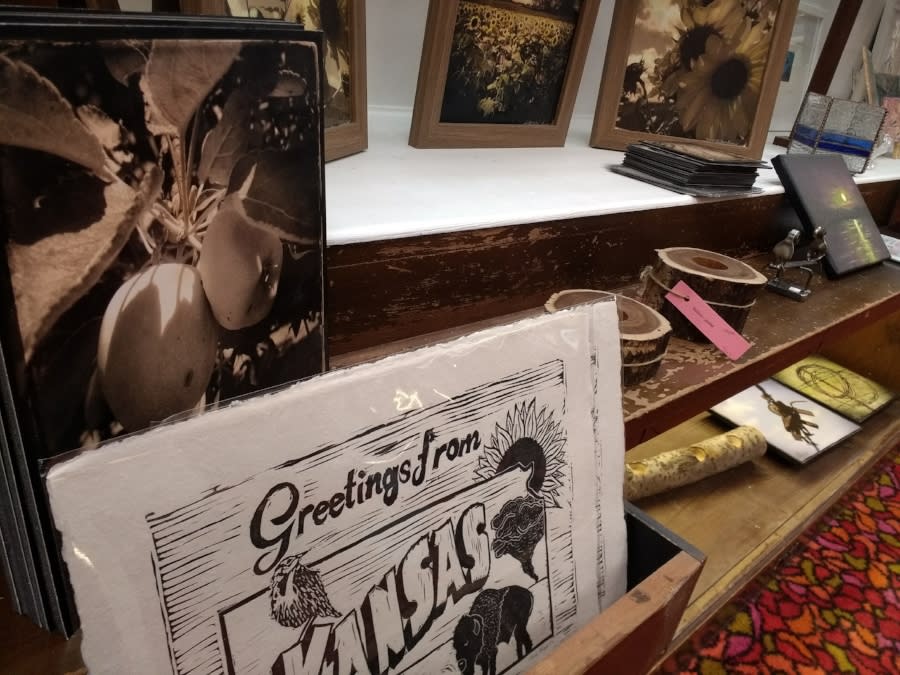 Inside the store, you can find art from artists all over the state of Kansas. A representation of who we are as a state right here in our capital city. Not only are there gorgeous canvas paintings, but there are also artisan accessories, jewelry, ceramics, cards, glasswork and prints.
Leaping Llamas also offers classes directed at different age groups. There are art and crafting classes for adults, private lessons to hone your artistry and kids' camps during school breaks. "The kids portion has really been my favorite," VanWallaghem said of her time with Leaping Llamas. During summer camps, kids get invested in the art they create, and they also get to explore how other downtown business owner's craft their products. "We go into different downtown businesses like Prairie Glass, Hazel Hill, Supersonic Music and Cashmere Popcorn and see how they create in their space." Watching kids become enthralled in different artforms has become the thing she looks forward to most.
Looking out over the vista after VanWallaghem accomplished her climb made the entire journey worth it. "I'd do it again in a heartbeat," she said, "just for that moment." She says the same thing about Leaping Llamas. Owning a business isn't glamorous. The day-to-day can involve anything from cleaning the basement to wrapping up oversized purchases. The struggles bring up all the same emotions of fear and doubt when climbing the trail, but the payoff to see it welcomed into the community makes it all worth it.
If you're interested in learning more about the classes or local art you can find at Leaping Llamas, head downtown to 725 S Kansas Ave, Topeka, KS 66603 and see it in action or head over to their website and see what's in store.
What is Downtown Spotlight?
This is a new, monthly article we will be doing on downtown business owners who are raising the bar for Topeka. From restaurants to glass art, there is so much happening in downtown Topeka, and these businesses deserve a shout out. Have a business you love in downtown Topeka? Let us know who you think should be highlighted and we'll check them out.