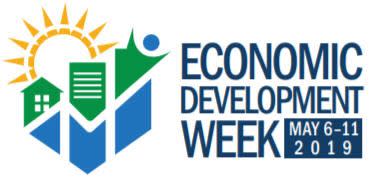 Do you know about the benefits Economic Development offers your community? Economic Development can lead to numerous features of economic growth, including job creation, industry diversification, business retention and expansion, economic fortification, increased tax revenue and improved quality of life, to name a few.
Topeka's own growth organization, GO Topeka, works tirelessly to promote the community and bring new businesses to town. In addition, the organization focuses on retaining current businesses and workforce.
As a part of Economic Development Week, we sat down with GO Topeka's Senior Vice President of Economic Development Molly Howey. She let us in on some of the little-known aspects of Economic Development, what Topeka has to offer prospective businesses and site selectors, and what GO Topeka is all about.
ALSO READ: 40 Under 40: Molly Howey
 Q: In your own words, how would you describe GO Topeka? How is it unique from other economic development organizations?
MH: GO Topeka is the local economic development organization that supports Topeka & Shawnee County. Our staff focuses on attracting new businesses, growing and assisting existing businesses - both large and small, partnering to develop local workforce to support current and future businesses and attracting and retaining talent. We are unique, as all economic development organizations are, for a variety of reasons. Most center around our structure and funding. We are a public-private partnership that receives funding from the Shawnee County half cent sales tax for economic development and from private sector leaders who invest in supporting our work to grow the community.
Q: What are your major responsibilities within your position?
MH: As SVP of Economic Development, I focus on a wide variety of areas. All the areas within GO Topeka help support one another. Depending on the day, one may be more important than the other. We are fortunate to have staff that lead and have expertise in each area of focus. I ensure we are all strategizing for the future together.
Q: How do you go about selling Topeka to site consultants? Or how do you keep them interested once the come here?
MH: Once we get past the data-driven decisions that a site selector is interested in, it's easy to sell Topeka. If the numbers work, the rest comes along with it. The business-friendly environment and amount of resources we have at the local level help even the score and put Topeka up on the list with other competitive communities like those in Texas. Some of the unique attributes we have to offer in the area of new business attraction are our shovel-ready land, flexible incentives that help offset development costs, unique training programs and support from the community and elected leaders.
Q: In your experience, what do people not understand about the field of Economic Development?
MH: It is about much more than the stories about new companies and expansions you see hitting the front page of the paper. It's more than the incentives for new jobs and investment. Economic Development is about helping to develop a product - the community - that a company can and wants to do business in. Economic developers have to know a little bit about a lot of things. We are faced daily with everything from questions about soil types at a certain site to transportation barriers that cause a workforce shortage, and everything in between. Economic Development is a team sport and everyone in the community plays a part.
To learn more about GO Topeka and the impact of Economic Development, visit GoTopeka.com!