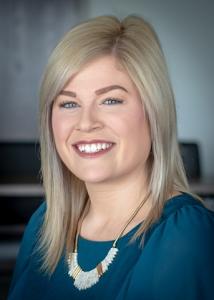 Economic Development week is continuing to barrel along! Because of that, Rhiannon Friedman, Business Development Manager for GO Topeka, sat down with us to answer a few questions about her job and a career in economic development in general.
What is a typical day like in your position?
A typical day for me usually involves keeping all our buildings and sites up to date, managing active projects coming in and making sure that we get all the appropriate information submitted for the RFPs and RFIs. Also getting out in the community and connecting with local and commercial and industrial real estate brokers to figure out what properties are out there and how to bring companies to those properties.
Going off that, why do you love you job?
I think the thing I love most about my job is that I get to meet new people and I get to help promote the community and bring awesome new jobs to Topeka.
How did you get into this field?
I primarily have a sales background, but in previous jobs I've helped market communities and do a lot of public engagement and community involvement work, so I've always had the sales background with the marketing side tied to the local communities that I've lived in. And that's kind of how I really started in this field.
Why did you choose Topeka?
I'm originally from Topeka, but I had to move away for work. Thankfully, I was able to come back here and take advantage of some of the really cool jobs that are available.
Cake or pie?
Cake.
What makes you smile?
Talking to people and being around people
If you could only watch one movie every day for the rest of your life, what would it be?
Probably Thelma and Louise. I think that's probably one of the only movies I'd like enough to watch repeatedly.
If you were an apple, what would your 'core' values be?
Honesty, follow-through, outgoingness.
Lastly, is there anything else that you'd like to share about your position that you wish people knew?
People probably don't realize how much work and time that we put into marketing all the sites that are in Topeka and Shawnee County, not just the sites that Go Topeka owns or manages. We are out there every day fighting for every property to attract a new business.
Friedman works every day to make sure that new businesses continue to flow into Topeka. She, along with our other economic development staff, are continuing to push Topeka's economic development forward every business at a time.