Have the winter doldrums got your family in a not so jolly mood this winter season? Go from frightful to delightful with our family winter weekend getaway! Enjoy a cozy weekend in the capital city. With numerous indoor attractions, Topeka is sure to keep your family's spirits light. Get ready to plan your family winter weekend in TopCity!
ALSO READ: SWEET TREAT WALKING TOUR IN DOWNTOWN TOPEKA
Friday Night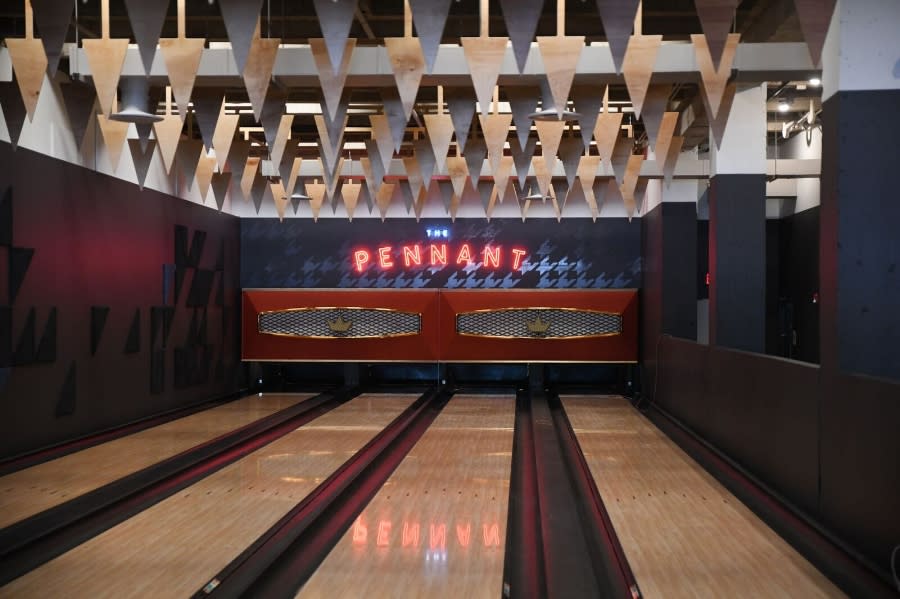 Start off the weekend with dinner at The Pennant!  You can't go wrong with The Pennant Original (an Black Angus beef patty generously glazed with hickory smoked cheddar cheese and garnished with tomato, pickles, onions, lettuce). Living that herbivore lifestyle? No problem! Try the Beety Goodness, a beet quinoa patty piled with brussel sprouts beet relish and creamy herb goat cheese sauce.
Get the kiddos an order of Mac and Cheese Bites while the family enjoys the vintage bowling alley and arcade room!
Saturday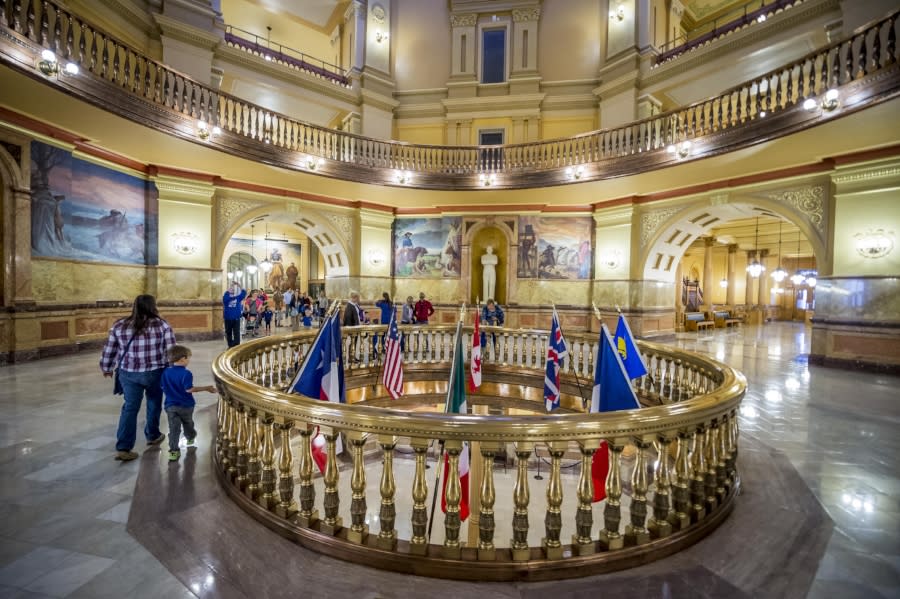 The Kansas State Capitol Building is a must see. This state landmark has delighted generations of visitors with its grand architecture and intrinsic connection to Kansas' historical roots since it was officially opened to the public in 1903. Take a tour the rotunda and learn more about the defining history of Kansas while experiencing the iconic featured artwork, like that of The Tragic Prelude by acclaimed artist John Steuart Curry. On Saturday, Dome Tours begin at 10:15 a.m. and continue every hour until 3:15 p.m.
ALSO READ: EXPLORE THE MANY MURALS OF TOPEKA
For lunch, take the family to Pizza Pub for an original pizza pie. This pick is perfect for those looking for vegan or gluten free options. Just step up to the counter and choose your own toppings, sauce and crust. Craving a chili cheese Fritos with chorizo pizza? Basil pesto with spinach and sun dried tomatoes on wheat crust? With so many fresh ingredients, the sky is the limit!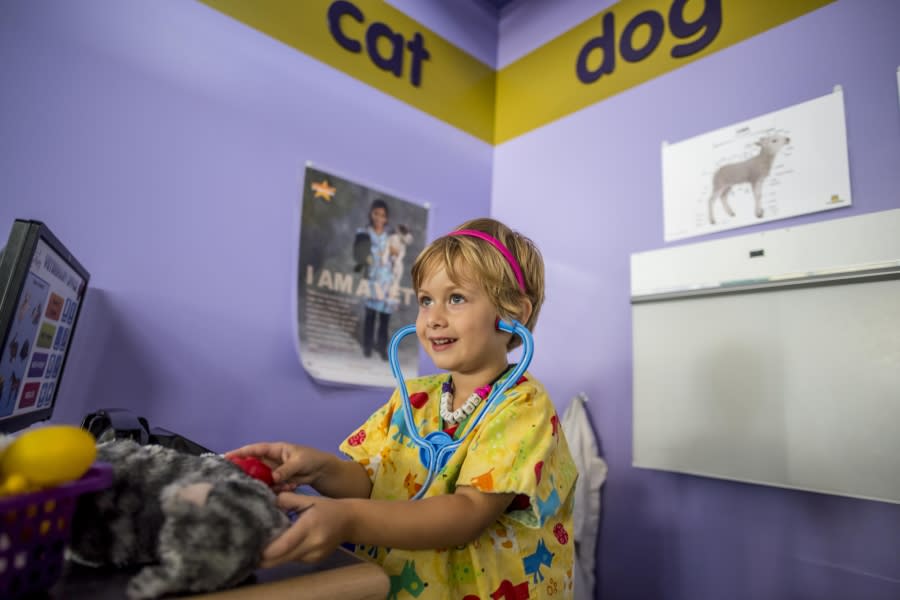 After lunch be sure to take the kids to the Kansas Children's Discovery Center for fun educational activities! The center's interactive exhibit areas emphasize math, science and the arts. Conduct science experiments, construct amazing towers, take an x-ray, change a tire, create messy, artistic masterpieces, perform, dance, compose musical melodies and more.
If the kids are a little bit older, take the family to SkyZone for high-flying fun! This indoor trampoline park offers freestyle bouncing, ultimate dodgeball, warrior courses and more!
Sunday Morning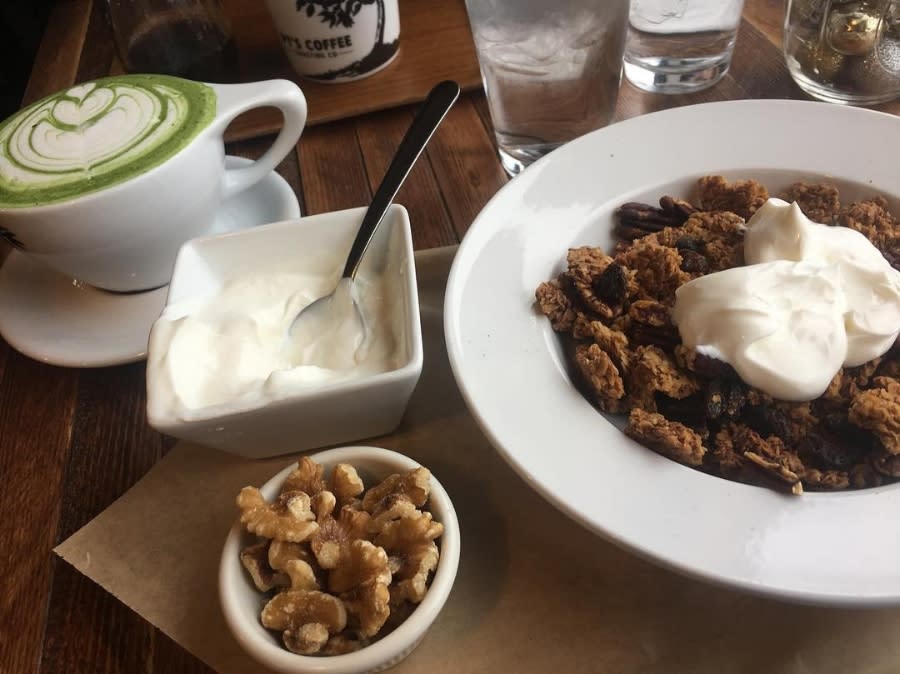 For Sunday breakfast (or brunch) take your brood to PT's at College Hill for a superb cup of coffee and delectable breakfast treats. We recommend a cup of John Brown, their signature blend of baker's chocolate, black cherry and sweet pipe tobacco. Nearly 80% of the coffee PT's produces is acquired through direct trade. For munchables, you can't go wrong with the House Made Granola, Breakfast Scramble or the Egg + Cheese Sandwich. 
Another top notch choice for breakfast (or lunch!) is Josey Baking Co. Their famous kolachis and cinnamon rolls are a local favorite.
For hotel accommodation, click here! And for even more family friendly trip ideas, visit our family fun getaway page!