It's the Weekend Update, Live From...Kansas!
Extraordinary? Outstanding? First-rate? Nothing can truly describe how wonderful the weekend is, so instead we've gathered events happening all over Topeka that can make your wonderful weekend even better.
ALSO READ: THINGS TO DO IN TOPEKA IN MAY 2019
First Friday ART Walk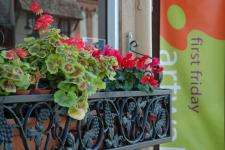 First up, we have the First Friday ART Walk. This monthly event brings artists and art-lovers together all across Topeka. Find new and interesting pieces and learn a few things about types of art you weren't aware of.
The First Friday ART Walk is filled with art, friends and exciting special events. Every month is different, so make sure to check it out now.
For more information, click here.
The Diary of Anne Frank at TCT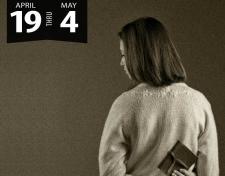 Attention!! This is your last weekend to see a universal classic. The Diary of Anne Frank follows the ever-hopeful Anne as she faces her haunting reality of hiding from Nazis in a concealed storage attic in Amsterdam. This incredibly moving and transcendent show runs April 19 through May 4 and is a tale the whole family can watch and learn from.
Get your tickets now for another great performance from TCT.
Find more information here.
Kansas Kapitals VS Mississippi Mudcats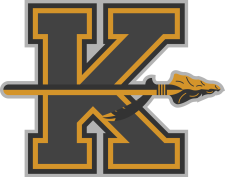 Football is here again as the Kansas Kapitals take on the Mississippi Mudcats this Saturday. Happening at the Kansas Expocentre, this is a great chance for you to get back in the mood for football while cheering on players from your home city.
The game starts at 7:15 p.m., so make sure to get out and check it out.
For more information click here.
REO Speedwagon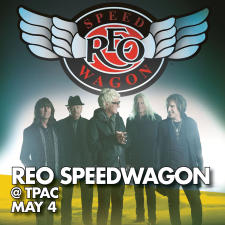 We heard it from a friend who heard it from a friend who heard it from another that REO Speedwagon is going to be playing at the Topeka Performing Arts Center this Saturday! Having sold over 40 million records and charting thirteen Top 40s hits, REO Speedwagon is ready to bring an incredible night of music to Topeka. Smash hits like "Keep On Loving You" and "Can't Fight This Feeling" are just a few of the songs you're sure to see if you get your tickets now.
We can't fight the feeling of happiness that REO Speedwagon is coming to Topeka! Don't miss your opportunity to check them out this Saturday only at the Topeka Performing Arts Center.
For more information click here.
What is My Fate?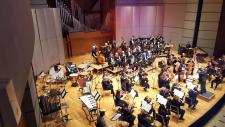 The Topeka Symphony is back to answer more of the big questions that every human being must ask throughout their life. This time, 'What is my fate?' Brahms' Double Concerto and Tchaikovsky's Symphony No. 6 – Pathétique delve into the idea of death and what your final moments are foreordained to become. This can be seen most clearly in Pathétique, which has been interpreted as a suicide note, a requiem for a friend, and a meditation on life and fate.
Grab a friend and head over to the Topeka Symphony Orchestra this Saturday to get a beautiful evening of music that will make also make you think.
For more information click here.
Get out the door and into one of these awesome experiences happening this weekend!