It's the Weekend Update, Live From...Kansas!
Have you ever heard that saying, "An apple a day keeps the doctor away?" Well, I can't give any validity to this assessment as I don't have a medical license, but what I can verify to be true is the well-known proverb, "A weekend of Topeka events makes the humdrum of the workweek relent." Because of this, we've gathered up the best and brightest events happening this weekend in Topeka for you to enjoy.
ALSO READ: EXPERIENCE CIVIL RIGHTS HISTORY AT BROWN V BOARD OF EDUCATION NATIONAL HISTORIC SITE
Disney on Ice – Frozen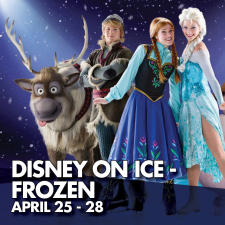 This weekend only, Elsa and Anna are coming to Topeka! This family-fun filled evening based on the Disney smash hit is hitting the ice and letting you sing along with all of the earworms this show has to offer. Hosted by Mickey and Minnie, your whole family will get to experience the excitement of Frozen live and be delighted with special appearances by the Disney Princesses, Woody, Buzz, Dory and more!
Let your heart melt by going to see this unforgettable show at the Kansas Expocentre.
For more information, click here.
Tulips at Twilight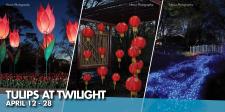 What better way to ring in the ambience of spring than by seeing some beautiful tulips. Becoming one of Topeka's favorite special events, Tulips at Twilight features more than 35 lighted displays including larger-than-life illuminated flowers and more than 40,000 multi-colored tulips. Bring a friend and stroll along lighted pathways.
Enjoy live music and historic Old Prairie Town tours on Friday and Saturday evenings. The garden is open Sunday through Thursday for a more tranquil experience. This event is hosted by the Friends of Ward-Meade and Shawnee County Parks and Recreation Foundation.
This event runs from April 12 – 28 and is always a great experience.
Find more information here.
The Diary of Anne Frank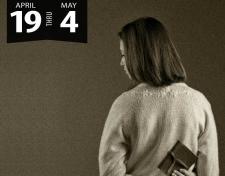 A universal classic is hitting the Topeka Civic Theatre stage and you'll want to see it. The Diary of Anne Frank follows the ever-hopeful Anne as she faces her haunting reality of hiding from Nazis in a concealed storage attic in Amsterdam. This incredibly moving and transcendent show runs now through May 4 and is a tale the whole family can watch and learn from.
Get your tickets now for another great performance from TCT.
Find more information here.
Evening as a child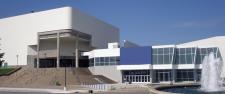 Evening as a Child is a special event to raise funds needed to support services for people with disabilities that will help ensure that they have opportunities to live, learn, work and play in their communities. To do this, the event lets adults reminisce on the things that made adolescence so special. There will be games and activities, wine and craft beer boards (not necessarily for your inner child, but great for your 21+ self), and silent and live auctions.
This magnificent evening is sure to leave you in a state of child-like wonder while also helping people in need, so grab some friends and head over there!
Find more information here.
The Freshman Class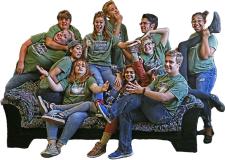 Want to laugh up a storm with your whole family? Find the truth in comedy with The Freshman Class this Saturday at Topeka Civic Theatre.
This all-youth version of Laugh Lines specializes in family-friendly comedy. Let your inner kid shine through as you shout out suggestions for the performers and guffaw as you watch them bring a story together.
It's an entirely show each month, so don't miss this one, Saturday, April 27th at 7 p.m.
For more information or to buy tickets, click here.
The Senior Class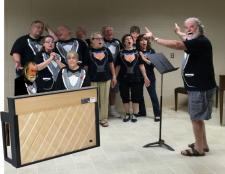 Believe it or not, we are walking on air, because there is a chance to see some Grade A improv this weekend! The Senior Class is gearing up to let everyone know that older is in fact synonymous with wiser.
Topeka Civic Theatre's senior improv company is made up entirely of 55+ year old actors from the Topeka community.
Check out this sidesplitting, made up show this Sunday, April 28th at 2 p.m. and leave in tears (from laughter of course).
For more information, click here.
Get out and enjoy these awesome events…I mean, you have to, it's a proverb now. While you're at it, eat an apple just in case.