MORE FOR YOUR BUSINESS
By participating in the Greater Topeka Partnership Business Expo you can show what your company has to offer and learn what your peers in the marketplace can provide to benefit your business.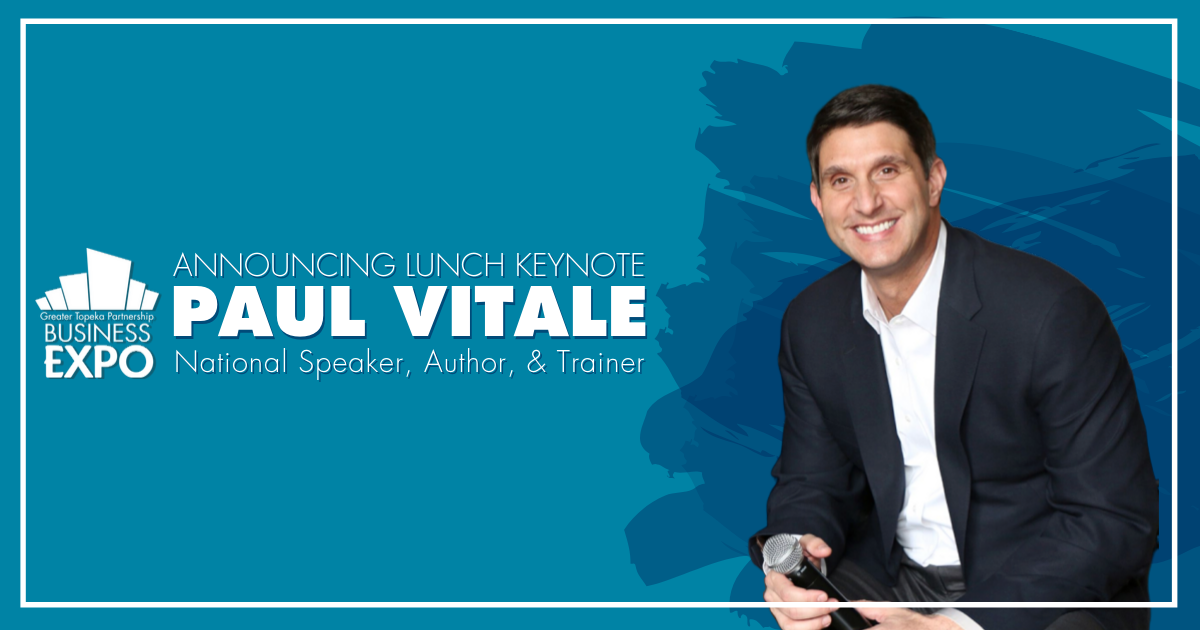 Keynote Speaker Paul Vitale has become one of America's most sought-out speakers and trainers by using his unique combination of excitement, energy, and experience to encourage and motivate others.
For over two decades, Paul has impacted individuals and organizations, imparting an understanding of the leadership and determination required to excel. Through his keynote presentation "Community Support and Partnerships", Paul will help Topeka focus on strategic details that will help produce positive outcomes with our shared vision, Momentum 2022. The infancy of successful programs, social movements, and partnerships begins with a shared vision that over time has the potential to breed greatness within the confines of a community, as well as beyond. For many, what begins as challenging the process is turned into a vision that develops into a greater idea, fueled by those who are encouraged to take ownership in the cause. It is critical that the most effective strategic plan is put in place at the beginning of any project, knowing the limitations of both manpower and dollar power.
Paul's energetic and enjoyable presentation style has made him a favorite at countless universities, meetings, conventions, seminars, and conferences. Buy your ticket for the Business Expo Luncheon today!
Special Events
Luncheon - Reservations $35 each
Please note: Lunch is NOT included with booth reservation
Business Unwind - 4:30 - 6:30 p.m. for Partnership members and their guests. Beverages and hors d'oeuvres provided. There will be special door prizes at this event. (Plan to have one or two people available to staff your booth during the social)
You Receive
24-hour exhibit hall security
One 10' wide x 8' deep white-draped display table and two chairs
Eligibility
Booths will be assigned on a first-come, first-served basis upon receipt of contract, booth rental fee and electrical outlet fee (if applicable)
One per booth
Promotion
Promotion of the Business Expo in Top Mag., at Partnership events, and in Partnership mailings
Media campaign week of event
Exhibitor Schedule
Move-In: Tuesday, Oct. 22, 8 a.m.–noon. Exhibits must be ready by noon
Move-Out: Tuesday, Oct. 22, 6:30–8 p.m. No move-out before 6:30 p.m.
EXHIBITORS WILL BE FINED $50 FOR EARLY MOVE-OUT.
Please remove all exhibitor property from the Ramada Topeka Downtown by 8 p.m. on Tuesday, Oct. 22. Any remaining property will be removed from the premises by the Ramada. Expenses incurred in moving property will be charged to the exhibitor.
Door Prizes
This year door prizes will be given out by the Partnership with a minimum of two in the afternoon and two during Business Unwind. Please consider supporting the door prizes as a sponsor for $100 on the contract. Booths are still able to provide drawings in their booths but the winners will not be announced during the Expo.
Booth Awards
Eight (8) exhibitor awards will be presented: Best of Atrium, Best First-Time Exhibitor, Most Interactive, Most Informative, Most Creative, Friendliest Booth, Best Product Demo/Technology and Best of Show.
Expo Manager
Ashlee Spring, Greater Topeka Partnership
719 S. Kansas Ave., Ste. 100 • Topeka, Kansas 66603
785.215.8713 • fax 785.234.8656
Ashlee.Spring@TopekaPartnership.com
Register Online
• Register online at Bit.Ly/2Gg4Kza

2019 SPONSORS
PLATINUM SPONSORS


FRIENDS OF THE EXPO SPONSORS

MEDIA SPONSORS

NETWORKING SOCIAL SPONSOR


LUNCHEON SPONSOR


HOSPITALITY ROOM SPONSOR


BAG SPONSOR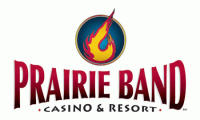 GRAND DOOR PRIZE SPONSOR


DOOR PRIZE SPONSOR